がっしりした体格につぶらな瞳が印象的な、バッファローの

「田村さん」

です。
カメラを持っている白いシャツと、タンブラーを持っているカラフルシャツの2人をそれぞれ1点ものとして作りました。
A strong image but with cute little eyes, an original character called

Tamura

.  I made only two of them: one is the white shirt, camera version and the secon one holds a thermo-mug and has a more colorful shirt.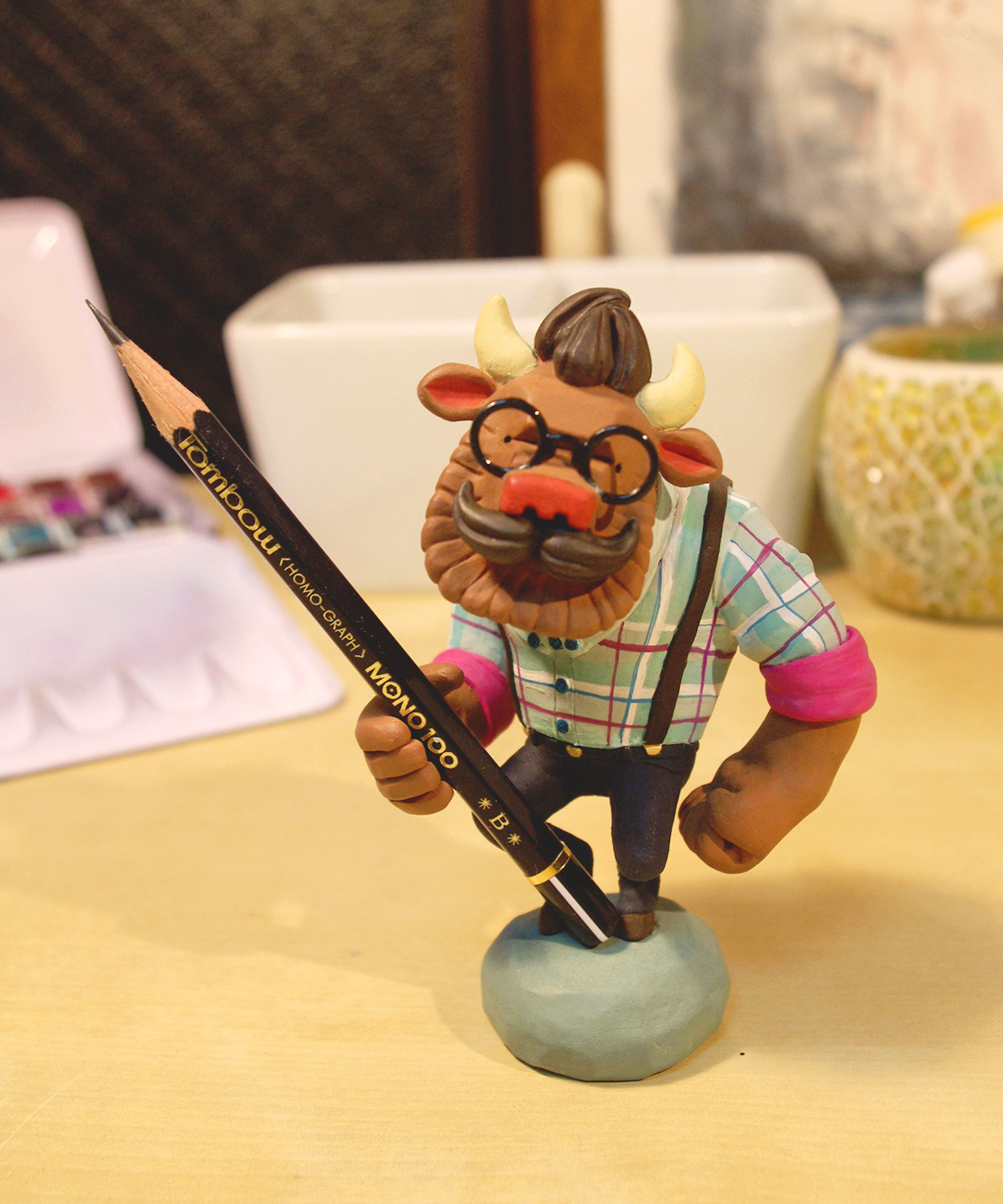 ふたりは従兄弟同士で、同じ商店街でパン屋と自転車屋をしているようです。
素材:

スーパースカルピー


着色:

アクリル絵の具


サイズ:

10〜11cm
The two of them are thought of as cousins. The work at a shopping street as the owners of a bakery and a bicycle shop.
Colours

: Acrylics + coating
THESE FIGURES ARE STILL FOR SALE

, if you are interested please contact me at my e-mail